June 16, 2017
BASS DIRECT UK – Exclusive UK & Europe Dealers for Wayne Jones AUDIO products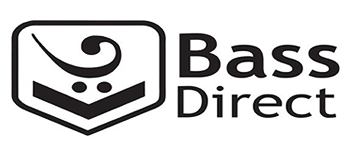 Get along to Bass Direct UK showroom to check out the bass rigs that have received highly acclaimed industry and user reviews.
---
June 1, 2017
WJBPII TWIN CHANNEL BASS PRE-AMP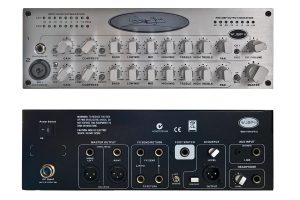 Stock of the new WJBPII TWIN CHANNEL BASS PRE-AMP has landed and now available in the USA!!!
Designed after listening to feature requests and suggestions from endorsees André Berry & Scott Colley. Two different 6 band eq's channels for 2 basses or double bass players can use one channel for a pick up & the other to phantom power a mic.
---
May 10, 2017
Wayne Jones Band @ Concert for Bones (Kieth Elliott)
4th December 2016 at Memo Music Hall, St Kilda, Melbourne, Australia
Get Up – Wayne Jones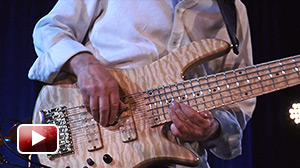 The smooth jazz track "Sweet Melody", by Wayne Jones, was first released in 2015 from the "Mr. Jones" recording.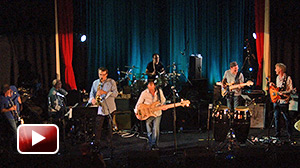 Hole In My Pocket – Wayne Jones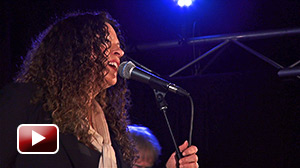 I'm In The Mood – feat. Cheryl Beattie – Wayne Jones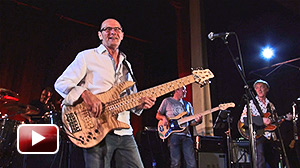 The World Keeps Turning – Wayne Jones
Lead Bass: Wayne Jones
Groove bass: Craig Newman
Drums: Gerry Pantazis
Guitar: Ron Peers
Keys: Dave Carter
Sax: Greg Clarkson
Trumpet: Dave Newdick
Vocal (for I'm in the Mood): Cheryl Beattie
Bass Rigs:
There are two Wayne Jones AUDIO bass rigs on stage for this live performance, each are two WJ 2×10 powered Bass Cabinets (2000 watts) with a WJBP Stereo Valve Bass Guitar Pre-Amp.
---
April 26, 2017
Nathaniel Phillips @ Seabreeze Jazz Festival 2017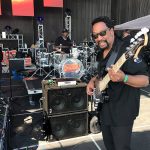 Atlanta Backline Company provided the backline gear for the Seabreeze Jazz Festival 2017. Wayne Jones AUDIO endorsee Nathaniel Phillips at home with the very same rig he normally uses, two WJ2x10 Powered Bass Cabs (2000 Watts) & WJBP Bass Guitar Pre-Amp rig.
---
April 26, 2017
One Happy Bass Man!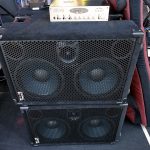 Endorsee David Dyson posted the following on Facebook:
"David Dyson with Signature Skjold bass + Wayne Jones Audio preamp /amps and speakers + Panama City Beach, Florida performing with Pieces Of A Dream = One happy bass man!"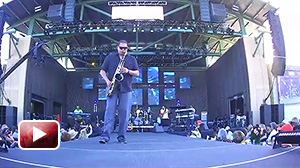 Pieces of a Dream performing at Seabreeze Jazz Festival 2017 with David Dyson using two WJ2x10 Powered Bass Cabs (2000 Watts) & WJBP Bass Guitar Pre-Amp rig.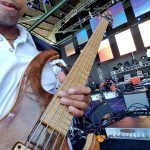 ---
April 8, 2017
BASS DIRECT UK proudly presents the Wayne Jones AUDIO Product Range
Introduction to UK & Europe product demonstration
SEE & HEAR the Wayne Jones AUDIO product range. MEET & TALK with Wayne Jones & Jason Charles Rogers.
From 12pm Midday, Saturday, June 10th
Bass Direct UK
Unit 12, Rigby Close, Heathcote Industrial Estate, Warwick
---
March 24, 2017
2000 Watt Bass Rig @ S.I.R. Rehearsal Studios – Los Angeles
Two WJ2x10 Powered Bass Cabs (2000 Watts) & WJBP Bass Guitar Pre-Amp rig now available for backline & rehearsal hire at S.I.R. Rehearsal Studios​ Los Angeles.
Available also for Wayne Jones AUDIO endorsee rehearsals.
Studio Instrument Rentals, Inc.6465 Sunset Blvd
Los Angeles, CA 90028
Phone 323.957.5460
Email SIR Studios Los Angeles 
http://www.sir-usa.com/location.php?city=los-angeles
See all locations to Hear, Try & Backline Hire ►
---
March 9, 2017
Nick Colionne – Guitarist, Frontman
Nick Colionne – guitarist, frontman, and now ENDORSEE of the Wayne Jones AUDIO WJ 1×10's 500 Watt a side Stereo Powered System & WJBP Stereo Valve Pre-Amp. The secret is out, the WJ 1×10 1000 Watt Powered Stereo/Mono system is also an amazing Guitar Amp
With a jazz style that is both urban and contemporary, Nick Colionne has blazed a trail to the top of the ranks of today's stars. Combining jazz, R & B, blues and funk, he has an unmistakable sound and vibe that is instantly recognisable… Read Endorsee Profile ►
---
February 11, 2017
Kevin Walker – New Endorsee
The list of world best bass players endorsing Wayne Jones AUDIO has just got bigger with Kevin Walker now joining the endorsee family.
Kevin Walker​'s credits include:
Prince, Justin Timberlake, Patti Labelle, Wilson Pickett, Kanye West, T.I, WIILL.I.AM, Timberland, Angela Bofil, Chuck Brown and the Soul Searchers, 76 Degrees West, Najee, Jodeci, Roy Ayers, Pieces of a Dream, Kim Waters, Tevin Campbell & Will Downing, Chaka Kahn, Ledisi, Mike Phillips, Brian Culbertson, Jeff Lorber, Candy Dulpher, Angela Bofill, Aaliyah, Marion Meadows… and so many more.
---
February 9, 2017
Bass Musician Magazine's review, by Jake Wolf
"All the WJ gear performed beautifully for me on jazz, Latin, fusion, and solo bass gigs, and I'm holding back tears as I prepare to return it!"
Read the Full Bass Musician Magazine Review ►
The review covers an in-depth look at the powered bass rigs and pre-amp, the WJ 2×10 1000 watt 2×10 Powered Bass Cabinet, the WJ 1×10's 1000 Watt 1×10 / 500 Watts per side stereo/mono bass cabinets and the WJBP Bass Guitar Pre-Amp.
---
February 9, 2017
Videos From NAMM 2017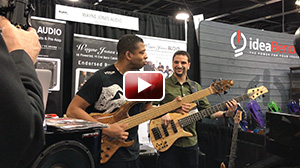 David Dyson & Bryan Ladd performing at NAMM 2017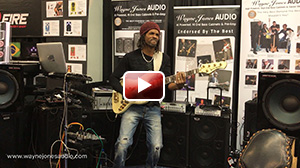 André Berry performing at NAMM 2017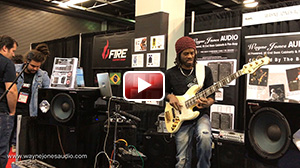 André Berry performing at NAMM 2017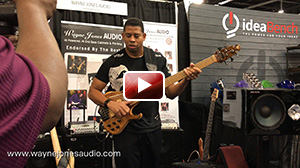 David Dyson performing at NAMM 2017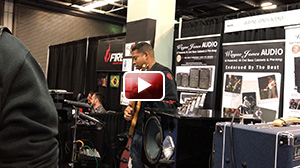 David Dyson performing at NAMM 2017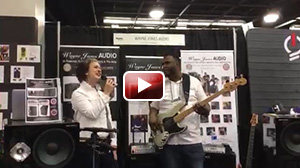 Garrett Body & Ashling Cole performing at NAMM 2017
---
February 2, 2017
Gerey Johnson
Once again our new endorsee is a testament to the versatility and high fidelity of the Wayne Jones AUDIO range. Welcome on board guitarist Gerey Johnson.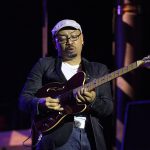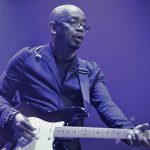 Most recently the touring guitarist with Richard Elliot, Boney James, Euge Groove, and The ExSenators, He's been on the contemporary jazz scene for years as a musician, songwriter, producer and record company executive. You've seen him with Boney James, Rick Braun, the Sax Pack, Down to the Bone, George Duke, Warren Hill, Paul Taylor, Eric Darius, Micheal Manson and many of the other top names in smooth jazz. In Chicago, he is Co-Producer/Music director for the concert series, SmoothChicago.com and a number of special events. He is Co-Producer of the Low Country Jazz Festival in North Charleston, South Carolina. With credits on over 75 nationally distributed records, you can hear his work on recordings from jazz artists such as Richard Elliot, Rick Braun, Steve Cole, Brian Culbertson, the Sax Pack and Down To The Bone to R&B artists such as Janet Jackson, Mary J. Bilge and Lisa Stansfield to gospel acts such as Yolanda Adams. He gets around!!
He's currently working on his first project as s solo artist and looking forward to introducing Wayne Jones AUDIO into his recording process!
For his calendar, artist listings and discography go to www.gereyjohnson.net
---
January 26, 2017
Relaxing in New York after NAMM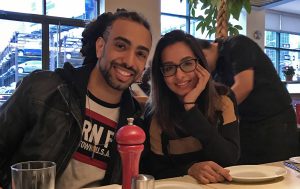 Had lunch today with Heaven and friend Jasmine Kaur (writer, producer, actor & much more). Lovely people and a great choice of venue by Heaven, The COOKSHOP in Manhattan. Looking forward to catching Heaven in the Broadway show In Transit on Thursday night.
HeaveN Beatbox is the latest Wayne Jones AUDIO endorsee.
HeaveN Beatbox is a Crossover Beatboxer from the USA, who has been delighting audiences with his astounding beatboxing abilities, and his magnetic and exuberant personality. As a bi-product of his environment, HeaveN expresses himself by absorbing the actions and sounds that immediately surround him. He hears, feels, captures and personifies these sounds through the art of beatboxing and storytelling… Reade More ➤
---
January 24, 2016
Bass Player Magazine Advert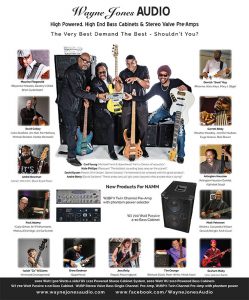 Latest Bass Player Magazine full page advert paying tribute to some of the very best bass players in the world who make up the Wayne Jones AUDIO endorsee family.
---
January 24, 2016
More NAMM 2017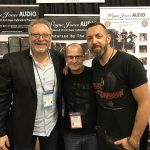 Couple of Aussies popped by, Marcello Grassi from EGM Distribution and guitarist Ben Carey (of Savage Garden and now based in US).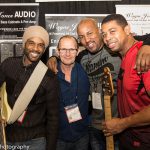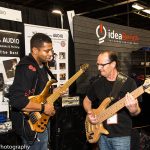 Couple of great photos in from DJ Jammer Photography. André Berry, Wayne Jones, Kevin Walker and David Dyson. David Dyson and Wayne Jones booth performance.
---
January 22, 2017
NAMM 2017
Endorsee Booth Performances and New Friends
Wonderful booth performances from Wayne Jones AUDIO endorsees André Berry, David Dyson and Garrett Body. Garrett brought along singer Ashling "Biscuit" Cole to perform Garrett Body's new single "Better Days".
Check out Ashling "Biscuit" Cole's stunning video of "What Do You Do" from her album "Where Love Began" on her website.
ww.ashlingcole.com
https://itunes.apple.com/us/artist/ashling-cole/id399715413
https://www.facebook.com/ashling.biscuitcole
Just some of the amazing artists Ashling has worked with include:
Larry Graham, Dave Koz, Keb Mo, Richard Elliott, Chris Botti, Prince, Carlos Santana, Gerald Albright, Sheila E, Maceo Parker, Candy Dulfer, Tracy Carter, Adam Hawley, DW3, Zoe Ellis and Darryl Anders.
Bass Gear Magazine
Dan Kropp & Tom Bowlus from Bass Gear Magazine dropped in for a hello. Tom Bowlus was one of the first to review the WJ 2×10 Powered Bass Cabinets and concluded with "They are simply some of the best sounding cabinets on the planet."
Full Bass Gear Magazine Review
Also stopping by were Kevin Walker (bass credits include Prince , Justin Timberlake, Patti Labelle, Kanye West, T.I, WIILL.I.AM).
Steve Jenkins – As a sideman, some of the musicians he has recorded, toured, or performed with include: Vernon Reid, Thomas Pridgen, Gene Lake, Kenwood Dennard, Jeff Bhasker, David Gilmore, Victor Wooten, Cindy Blackman, Corey Glover, Keith Carlock, John Scofield, John Medeski, Chris Buono, Marc Cary, Matthew Garrison, The Roots… just some from a very long list.
More NAMM updates will be posted shortly.
---
January 12, 2017
Wayne Jones AUDIO now offering their highly acclaimed WJBP & WJBPII Bass Pre-Amps
Jones-Scanlon studio monitors to retailers
Meet us at our NAMM booth and talk to Wayne Jones directly.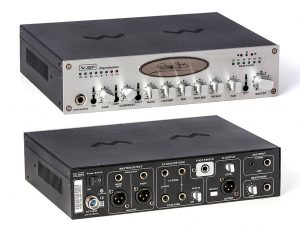 Wayne Jones AUDIO @ NAMM 2017
Booth 1697 · Hall E · Thursday – Sunday · 9.30am – 6pm
January 19-22, 2017 · Anaheim Convention Center · Anaheim, CA
www.namm.org
WJBP Stereo Valve Pre-Amp
No expense spared in the design or components. Built for what all bass players need to do their job.
Go to WJBP product page ➤
Details:
Stunning clear, flat, stereo valve pre amp with everything we bass players need
One tone control for each string set at exactly the right place of attack
Fine tune your sound from flat
Built in tuner
Optical compressor
DI with level control
Stereo/mono fx loop
Aux in with headphone out
Excellent studio pre
I don't use Avalon u5 anymore

WJBPII Twin Channel Bass Pre-Amp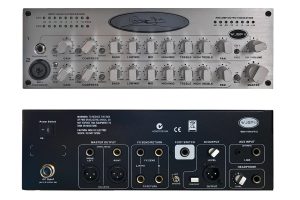 Introducing the all new WJBPII TWIN CHANNEL BASS PRE-AMP, featuring the option of phantom power on the second channel. Our pre-amps are built to the highest specifications and quality demanded by the very best bass players.
Listening to endorsees Scott Colley & Andre Berry I designed this new edition for the endorsee family. Scott needed one channel for his double bass pick up & a second channel for the phantom powered mic he uses on the bass. Andre needed extended treble frequencies. I also made a few of my own changes to the WJBPII
Read more

Jones-Scanlon Studio Monitors

Wayne Jones Audio is proud to announce the launch of the Jones-Scanlon Studio Monitors at NAMM 2017.
They are designed in conjunction with Steve Scanlon of Sound Management Australia. Steve has worked with many acclaimed artists as Mastering/Mix Engineer and Live Engineer including: Pharrell Williams, Mariah Carey, The Chainsmokers (10 million Sales), Deep Purple, Planet X, The YellowJackets, Dim Mak Label / Sony NY & Aust / Warners / Mushroom etc, Kate Ceberano, Australian Idol, The Potbelleez, and Peking Duk.
Steve Scanlon is recipient of multiple Aria Platinum and Gold awards, plus Tech award "Best Australian Live Engineer".
Using Wayne's experience in amp and speakers design along with Steve's years of studio as well as live experience with top International & Australian artists, they have developped a stunning studio monitor system. Come & check them out at our NAMM booth #1697.
Go to J/S Studio Monitor product page ➤
---
December 16, 2016
Bass Player Magazine ARTIST//NEWS
item on their website!!
"Wayne Jones Audio Announces Latest Artist Endorsees"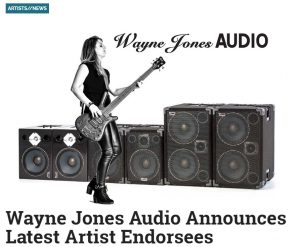 "Wayne Jones Audio, high powered high end bass cabinets, now have some of the very biggest names in the industry endorsing their products."
Featuring photos of endorsees Jess Reily, Maurice Fitzgerald, Derrick Ray, Garrett Body, David Dyson, André Berry, Nathaniel Phillips, Carl Young & Drew Dedman.
Also mentioned are endorsees:
Scott Colley, André Bowman, Mark Peterson, Paul Adamy, Tim George, Isaiah "Za" Williams, Arlington Houston, Graham Maby, HeaveN Beatbox.
Head over to Wayne Jones AUDIO Endorsee page to catch the astounding credits and performance details of these artists.
Bass Player Magazne ARTISTS//NEWS
---