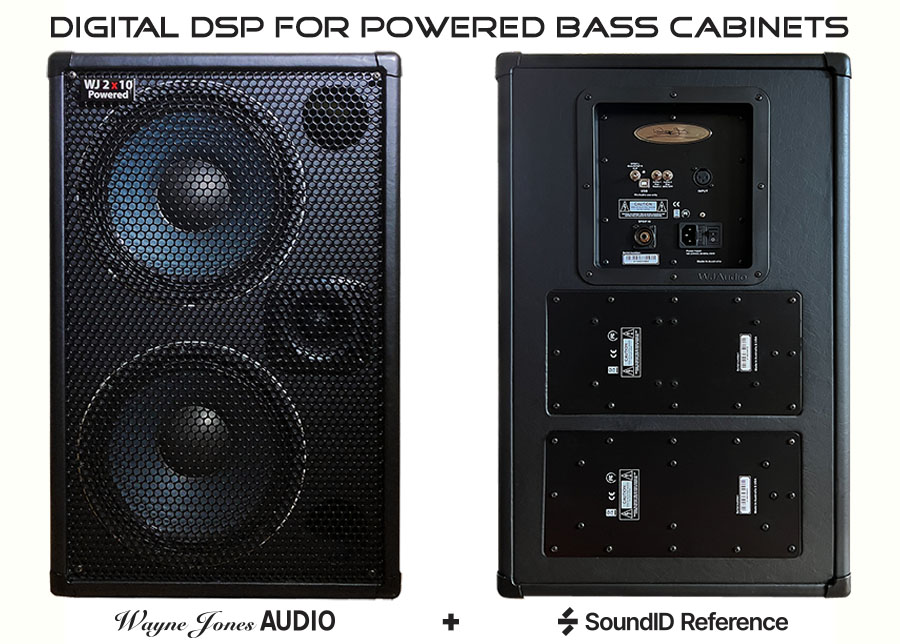 Click Images For Gallery View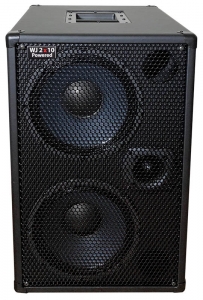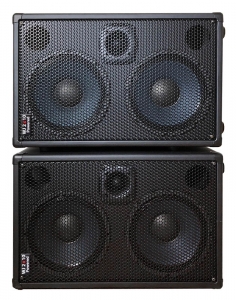 What more could you want?
Use side by side or
stack one on top of the other.
2000 Watts in a 4×10 configuration.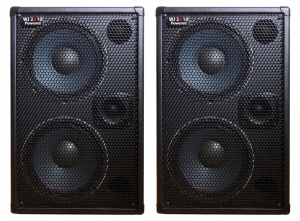 The WJ 2×10
"The Wayne Jones Cabs Are As Good As It Gets" (2018 Review)
"The Best Powered Cabs I've Heard"
Two Editor Awards from Bass Player Magazine
~ Bass Player Magazine
Read full Industry Reviews ►
DIGITAL DSP FOR POWERED BASS CABINETS
Wayne Jones Audio powered bass cabinets now feature DSP input and crossover.
Using SoundID Reference measure your room acoustics and store the calibrated result directly within the cabinet. Access when required via a switch on control panel. This is ideal for recording studios when there is a preference for recording cabinets with microphones, residency venues and frequented rehearsal studios.
The DSP technology used has been developed with our award winning range of Wayne Jones Audio Studio Monitors in conjunction with SoundID Reference from Sonarworks.
Now you can have a 1000 Watt Compact, Portable  High End, High Powered, Crystal Clear, Full Range 2×10 Bass Cabinet (40 Hz – 20 KHz) that only requires a pre-amp, your bass & yourself. Or spoil yourself with 2 cabinets & have 2000 watts in 4×10's.
Now lighter & more portable. The cabinet is made from lightweight poplar ply which is internally braced & is finished with extremely durable automotive vinyl.
I still use the same 10" driver design that was in my previous model (if it aint broke don't fix it) with air dried Kevlar Impregnated cones, a 70mm voice coil, massive ferrite magnets (in preference to Neo).
All bass cabinets in the new range now have JBL tweeters.
A state of the art switch mode D Class power amp with amazing dynamics, 20Hz to 20KHz frequency range (see specs) is built into the rear panel of the cabinet with a grill to protect it. I could have used what most other companies are using but this power amp far surpasses them with specs & amp quality.
It's a 500 Watt per side stereo amp (2 individual mono amps) that is bridged giving 1000Watts RMS into 8 Ohms. Perfect for my cabinets as they need the power to move those drivers to give you all those frequencies. As opposed to other cab companies where their speakers do not deliver all the frequencies as present & as balanced as mine.
How to use
Make all mains & pre amp connections. (output from pre-amp to Input of WJ powered cab) with volume down on bass & pre amp. Turn on the mains, then your pre, then the power-amp. Then turn up your volumes to set your sound. Reverse process to shut down
Attenuators
Set the mid around 3 o'clock & the high approx.  12 O'clock.
Dimensions
Height: 64.5cm   Width: 40.5cm   Depth: 51.5cm (25.4 x 15.95 x 20.28 In)
Weight 29kg, 65lbs
2 side bar handles
Cabinet Specs
Power Amp – State of the art D Class switch mode stereo power amp 1000 Watts bridged into 8 ohms with heat sink plate mounted into the rear of the cabinet.
Internally the power amp mains cable has a heavy duty ferrite on it to shield from RF interference.
Power Amp frequency –  20 Hz – 20 KHz
High Pass Filter – 30Hz roll off
Cabinet tuning – 40 Hz to 20KHz (speakers will actually reproduce below 30Hz thus the need for the HPF)
Drivers – 2 custom made Wayne Jones 10" drivers with Aluminium cast frames, Kevlar impregnated cones with specially formulated Eucalyptus pulp
Voice coil – 70mm
Magnet – Massive Ferrite.
Individual driver specs. 40 Hz to 4.5 KHz
Tweeter –  JBL, 1.75" Voice coil
Crossover point 3.5Khz
Control plate-  Brushed Stainless Steel
Mains in Power – IEC
XLR balanced Input
LED readout for thermal & amp; clip Indication
Attenuators

High -12Db cut
Mid  -12Db cut @ 300Hz to 600 Hz range
Product Videos