Play a Fodera bass guitar
through a Wayne Jones AUDIO bass rig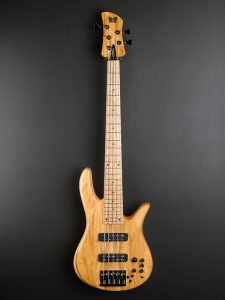 Click Images for Gallery ViewWayne Jones AUDIO & Fodera  Guitars are both privileged & happy to announce that they will be working in conjunction with each other, in their respective countries, providing a place where you can see, play & hear the highly respected state of the art, beautifully crafted Fodera basses & the highly acclaimed & awarded Wayne Jones AUDIO high end, high powered bass cabinets & amplifiers.
Australia – Melbourne
Contact Wayne Jones AUDIO to arrange an appointment to experience the Fodera basses.
M: 0411 862 366   Email Wayne Jones AUDIO
USA – Brooklyn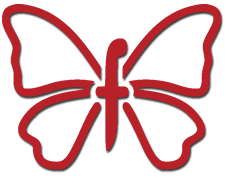 Contact Fodera Guitars to arrange an appointment to try the Wayne Jones AUDIO High End, High Powered Cabinets & Stereo Valve Pre-Amp.
68 34th Street, 3rd Floor
Brooklyn, NY 11232
P: 718 832 3455   Email Fodera Guitars www.fodera.com
Fodera Guitars have provided Wayne Jones AUDIO a Monarch 5 Deluxe bass guitar. This will provide Australian musicians their opportunity to finally play and try out a world-class hand crafted bass guitar. Exceptional quality for exceptional musicians.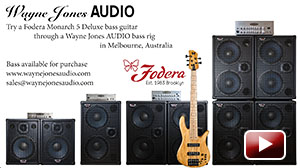 Wayne Jones introduces a Monarch 5 Deluxe bass guitar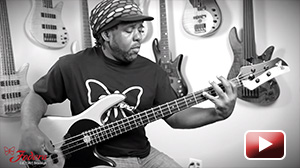 Victor Wooten & Fodera Guitars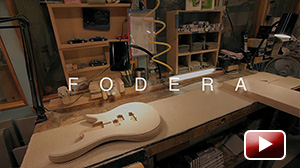 Fodera – Short documentary
Created by AJ Productions at Hunter College
in 2012 as part of Campus MovieFest