WJBP Stereo Valve Bass Pre-Amp (demo stock) Clearance SALE
WJBP Stereo Valve Bass Pre-Amp Clearance SALE (only ex-demo stock available)
Limited Stock. Available Until Stock Run-Out or March 31.
Normally AUD
$999
SALE AUD $399
SHOP NOW ⮞
Click Images For Gallery View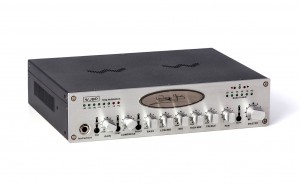 WJBP Bass Guitar Pre-Amp
My perfect sound was an Avalon 737 studio pre through my WJ powered cabs. So I set out to design a bass pre-amp that truly reproduced your bass sound & thus enabled you to tailor your sound. Also the tone controls had to work in the right areas & the pre had to have all the bells & whistles we need to do our job. Again no expense spared, just the highest quality components I could get for everything we need on stage & in the studio. These were my Instructions to my Engineer.
I have achieved that with the WJBP
This pre will also make front of house engineers happy as what goes in comes out.
The WJBP is designed with a no compromise attitude in Cost, Quality, Components & Features just as are WJ High End High Powered Bass Cabinets.
Features
Input 1/4" phono stereo/mono jack
Input Gain For both Passive & Active basses
-10 Db pad with single overload light (located above Pad Button) that lights up Orange when overloading starts and red when clipping. Do not confuse with pre-amp output clip lights.
Tone controls are critically set by Wayne & are extremely accurate in the attack points of each string.
You can set them by one for each string on your bass All +15Db -20 Db
Incredible separation between the tone controls
There is also a 30 Hz boost for those that may like it ( not really needed at all as the Bass control gives
such a great bottom end with ultimate attack)
In/out button for selection
Compressor: Optical, automatically senses & is very effective even with a very small amount
engaged.
In/out button for selection
Balance: This is a balance control for stereo operation e.g. 2 WJ 2x10 or Stereo WJ 1x10 Powered
cabs.
Master volume Controls output
Clip LEDS (top left corner) tell you if you are overdoing the WJBP output
Mute - Puts the WJBP in standby mode. LED Indicates when in use. The Mute mode should also be
used for power up of the WJ Powered cabs, otherwise a very loud 1000watts will sound when WJ
Powered cab (or separate power amp) is turned on.
It also operates the built in Tuner. For standard tuning for 4, 5 & 6 string basses
Foot switch mutes all output for silent tuning.
Master Outs 2 balanced XLR (recommended) outs for connection to WJ powered cabinets or to separate power amps Balance control on from panel will affect these outputs.
Also a choice of 2 Unbalanced 1/4" outputs for same function. (not recommended as output is lower)
All master outs can be used together as a pair or Individually with balance control set to the respective output
FX Send & Return - Stereo or mono with a blend balance control for wet or dry. "Set in Centre for best blend"
Foot switch - Mutes all output
DI Output - Balanced XLR out with Level control & ore or post EQ button
Aux Input - Stereo input, both 6.3mm & 1/4" phono. You an use this to plug items such as iPad, iPhone backing tracks etc. to play along with.
Headphone With Volume Control - Plug in your headphones to practise with. You can use the WJBP by itself without plugging into a power amp.
Rack Mount Ears - Included
Specifications
Input 1/4" Active Unbalanced
Impedance 220K
Max Level +20dBu
Outputs
Balanced XLR
Impedance 300 Ohm
Max Level +27dB
1/4" TRS Unbalanced
Max Level +22dB
Frequency Response 10 hZ to 20 KHZ
THD+Noise@1KHz 2.5 %
Signal to noise ratio >80dB Limit 2
Total Gain 62dB
Universal Line Voltage 115/240 VAC, 50/60Hz
Shipping size
40.5 cm x 32.5 cm x 18 cm
Weight 5.8kg
Rear Panel
Inputs 1/4" & 3.5mm TRS Active Stereo
Impedance 20K
Max Level +15 dBu
EQ Band frequencies:
Band 1 20-300Hz, Centre set at 80Hz
Band 2 60-1KHz, Centre set at 160 Hz
Band 3 150-2.5KHz, Centre set at 500Hz
Band 4 450-8KHz, Centre set at 1.6KHz
Band 5 1KHz-20KHz Centre set at 2.2KHz
Size 6.6 cm x 27.8 cm x 24 cm
Weight 2.4kg
Product Videos