(Page Index)
**Wayne Jones Audio Studio Monitors + Sonarworks SoundID Reference**
Sonarworks SoundID Reference profile can now be stored directly within
Wayne Jones Audio Studio Monitors (
read more
)
Store your SoundID Reference for Multichannel room calibration profiles, including GAIN & DELAY compensation and LISTENING SPOT correction, into each Wayne Jones Audio Studio Monitor. From 2.1 up to 9.1.6 configurations.
"When you just want to go a little lower, 19Hz in fact."
From Wayne Jones
I am pleased to announce the inception and addition of this new product to the Wayne Jones Audio range of Studio Monitors, the
Wayne Jones Audio 1x15" Studio Subwoofer

.
1000 Watts, Down Facing Speaker, 19Hz to 150Hz +/-3dB
Selectable 80Hz/50Hz Crossover points
SoundID Reference from Sonarworks calibration profile upload capability
Stunning 2 Pak Graphite Matte Clear finish (custom colours on request)
With industry from around the world recognizing and awarding the incredible detail and accuracy of the current Wayne Jones Audio studio monitor range, you can now experience the same with the addition of the Wayne Jones Audio 1x15" Downward Facing Subwoofer. Continued - Why a sub? ➤

---
Click Images For Gallery View
---
Why a sub?
The current Wayne Jones Audio monitor range has a specified frequency range of 35Hz to 20kHz, actually going as low as 28Hz.
I decided to build this sub to cater for the new Dolby Atmos immersive sound environment and also for those who want to go just that little deeper, right down to 19Hz in fact.
The 15" downward facing driver is made by our speaker manufacturer that make our custom Wayne Jones Audio 10" drivers for our award winning products.
Tested with using my Wayne Jones Audio 7.1.4 set up
L&R a pair of 2x10" 3ways (2000 Watts each)
Centre single 1x10" 2 way (650 Watts)
LFE 1x15" Sub (1000 Watts)
Side surround 2 of 1x10" 2 way (650 Watts each)
Rear surround 2 of 1x10" 2 way (650 Watts each)
Top front 2 of 6.5" 2 way (650 Watts each)
Top rear 2 of 6.5" 2 way (650 Watts each)
First, I tried setting typical crossover points in all 7.4 monitors. I crossed over the sub at 80Hz then alternatively tried 50Hz (Both 80Hz & 50Hz can be selected with HPF switch on the control panel) In the back of my mind, however, it seemed such a shame to take away some of that beautiful tight and accurate low end in the 7.4 speakers which is so uniquely special and appreciated with the Wayne Jones Audio range.
I then tried leaving all 7.4 monitors in the full range position, just dialling in a little volume level for the sub with the 50Hz crossover point selected. This scenario was excellent!!!
The last step was to measure the system using SoundID Reference from Sonarworks multichannel app & and individually uploading the calibration profile results to all the 7.1.4 speakers.
I now have an incredible 7.1.4 set up and totally immersed in Audio Heaven.
~ Wayne Jones
---
Cabinet Specs
Finish - Stunning 2 Pak Graphite Automotive paint finish with Matte clear coat
Available in custom colours. Match your décor, order your preferred colour
Construction - 25 mm MDF
Power: 1000 Watts RMS @ 8 ohms
Power Amp: State of the art D Class switch mode power amp with heat sink plate mounted into the side of the cabinet
Frequency response 19 Hz to 150 Hz +/- 3dB
Crossover points: Selectable LPF switch 80Hz or 50Hz (custom options available)
19 Hz HPF
Driver: Custom made 15" driver with Aluminium cast frames, specially formulated Kevlar impregnated eucalyptus pulp cone
Voice coil: 76mm / 3 inches
Magnet: Massive Ferrite
Control plate: Black Steel
Universal Mains Power in: Standard IEC
DSP & Control Plate Features
Inputs: XLR Analogue Balanced (with SPDIF option)
DSP - 192K SHARC processing
USB connector for WJ Audio use only. Used for SoundID Reference calibration profile upload & software updates
3 Toggle switches with selections (centre position is Flat – undeniably accurate)

Inputs: XLR Analogue / SPDIF (optional)
Room 1: Inactive. For future development /
Room 2: SoundID Reference calibration (preloaded with test profile)
Room 3: Selectable 80Hz & 50 Hz crossover

LED on Control Panel for power operation
Single Monitor Dimensions:
H52 x W45.8 x D75 cm
H20.4 x W18.1 x D29.6 inches
Shipping Dimensions & Weights:
Shipped as a pair on a 1/2 size pallet (included in shipping weight & dimensions)
Carton - Double thickness cartons lined with high density die cast foam for ultimate protection.
W64.5 x H58.5 x D81.5 cm
W25.4 x H23 x D32 inches
---
Ordering
As these are custom & hand made in Australia. If not in stock there could be a wait time of up to 8 weeks from time of order
Payment
50% required at time of order with balance payable when ready to ship
International shipping is by DHL Express
Shipping & local duties & taxes are the customers responsibility
Warranty is 3 year limited on all parts & Labour
---
Resources & Wayne Jones Audio Studio Monitors Product Information
---
View More Wayne Jones Audio Studio Monitors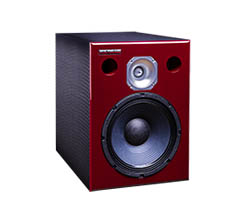 10″ 2-way Carbon Fiber Studio Monitors
650 watts (each) powered
DSP, High Powered, Bi-Amped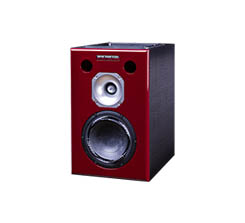 6.5″ 2-way Carbon Fiber Studio Monitors
650 watts (each) powered
DSP, High Powered, Bi-Amped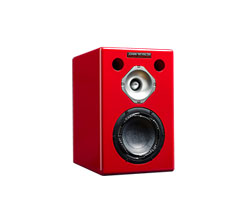 6.5″ 2-way Studio Monitors
650 watts (each) powered
DSP, High Powered, Bi-Amped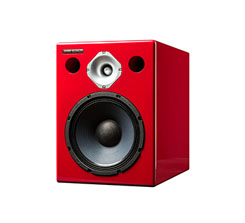 10″ 2-way Studio Monitors
650 watts (each) powered
DSP, High Powered, Bi-Amped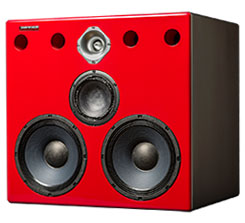 2×10″ 3-way Studio Monitors
2000 watts (each) powered
DSP, Stunning Frequency Response