INTRODUCING THE NEWEST MEMBER OF OUR FAMILY
JONES-SCANLON BIG REDS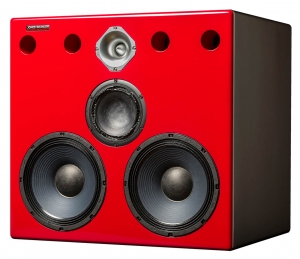 We have now catered for what's been greatly lacking in far field monitoring systems:
A truly new dimension in mixing/dynamics and imaging
Relentless frequency response at loud and soft levels
Next level "sensory perception" clarity/punch/tightness with truly intoxicating accuracy!
Replace your big's in the studio with these and wonder if you'll ever use your smalls again
It seemed a natural progression for us to cater for the very loud and fat far field monitors commonly used in the wall or on stands in large format studio mixing rooms.
"They may be in the wall but they sound like headphones"
"The Big Reds have to be heard to be believed"
Now you don't have to adjust your control room to cater for the imperfection of the classic far field monitors. You can fine tune your control room acoustics for accuracy, not for the resonance of honky far field speakers.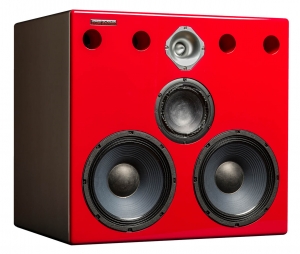 Stunning frequency response which you need to experience to believe
Incredible Accuracy in phase with world leading transient response
Allowing hyper accurate compression settings within the mix
Faster mix times
Less mix changes
Virtually no cross referencing required
Cabinet Specs
Finish – Stunning 2 Pak/Matte Automotive paint finish with high gloss clear coats
Standard finish is a high gloss red face with the rest of the monitor finished in charcoal matte clear
Available in custom colours. Match your décor, order your preferred colour
Woodwork 18mm MDF
Cabinet Specs – for each cabinet:
Power – 2000 Watts RMS powered
Channel 1 Drives 1 x 10" Woofer – 500 Watts RMS @4ohms
Channel 2 Drives 1 x 10" Woofer – 500 Watts RMS @4ohms
Channel 3 Drives Mid Range – 500 Watts RMS @ 4ohms
Channel 4 Drives Tweeter – 500 Watts RMS @ 8ohms
Power Amps – State of the art D Class switch mode power amps with heat sink plates mounted into the rear of the cabinet
Power Amp frequency – 20 Hz – 20 kHz
Cabinet tuning – 35 Hz to 20KHz
Cabinet response – Half loudness Graphed down to 28Hz
HPF switch at 35 Hz for high level monitoring applications
Drivers – 2 custom made Wayne Jones Audio 10" drivers with Aluminium cast frames, specially formulated Eucalyptus cone pulp, Kevlar impregnated cones.
Voice coil – 3″
Magnet – Massive Ferrite
Midrange 6.5" Ferrite magnet
Tweeter – Machined Aluminium 1.46″ Voice coil, Kapton
Crossover points – 160Hz 1950 Hz 2250 Hz
Control plates – Black Steel
Universal Mains Power in – Standard IEC
DSP & Control Plate Features:
Inputs – XLR balanced & SPDIF digital inputs
DSP – 192kHz SHARC processing
USB connector for WJ Audio use only. Used for software updates

3 Toggle switches with selections

SPDIF – Left / Right & XLR analogue
2 Room EQ switches:

Room 1 – Inactive for future developments
Room 2 – Pre-set with 98 Hz boost
Room 3 – Inactive for future developments
Room 4 – 35Hz HPF
Centre position is Flat – Undeniably accurate – If your room is flat so are these speakers

LED on Control Panel for power operation
Single Monitor Dimensions:
H60 x W64.5 x D49.5 cm Approx
23.6 x 25.4 x 19.5 inches
Shipping Dimensions & Weights:
Shipped as a pair on a pallet (included in shipping weight & dimensions)
Carton – Double thickness cartons lined with high density road-case foam for ultimate protection.
H81 x W120 x D100 cm (32 x 47.3 x 39.4 in)
Weight 120 KG (265 lbs)
The Design Team
Ordering
As these are custom & hand made in Australia. If not in stock there could be a wait time of up to 8 weeks from time of order
Payment
50% required at time of order with balance payable when ready to ship
International shipping is by DHL Express
Shipping & local duties & taxes are the customers responsibility
Warranty is 3 year limited on all parts & Labour
---
View More Jones-Scanlon Studio Monitors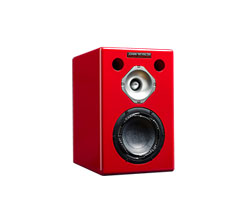 6.5″ 2-Way Powered Studio Monitors
650 watt (each)
DSP, High Powered, Bi-Amped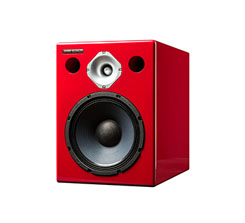 10″ 2-Way Powered Studio Monitors
650 watt (each)
DSP, High Powered, Bi-Amped