Click Images For Gallery View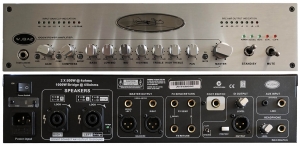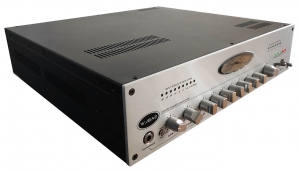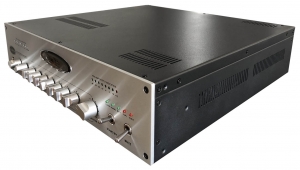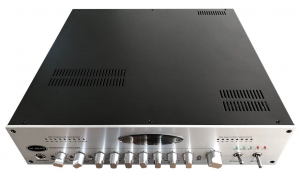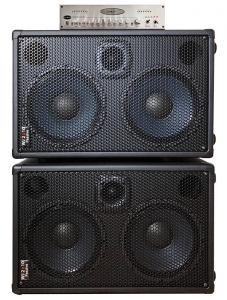 **WJBA2 1000 Watt Stereo Power Amp is currently out of stock stock!**
Hot on the heels of our recent release, the WJBA 2000 Watt amp, the WJBA2 1000 Watt Bass Guitar Amplifier, offers 1000 watts (in bridge mode) into 4 or 8 Ohms. Packaged with similar features and controls of the WJBPII Bass Pre-Amp (n.b. WJBA2 is single channel) along with a single channel 6 band EQ built right into the head and yes, 1000 Watts into 4 or 8 Ohms!
An ideal match for one or two WJ 2×10 Passive 700 Watt Bass Cabinets. This bass rig will cater to the largest of club and stage gigs.
WJBA2 PRODUCT REVIEW
USER ENDORSEMENTS for the WJBPII Pre-Amp component of the WJBA2 1000 Watt Bass Guitar Amplifier (n.b. WJBA2 is single channel)
DERRICK RAY (Rhianna, Alicia Keys, Mary J. Blige)
Wayne Jones!!!!!!!!! This is the best bass amp that I've ever played thru! OMG this new head is absolutely insane, I'm blown away. This technology is light years ahead of everyone. Thank you thank you thank you.

I've never played thru an amp system where my Bass tone was so pure and solid. It's the type of tone you search for your whole career. Glad to represent Wayne Jones!
KEVIN WALKER (Prince, Justin Timberlake, Patti Labelle, Wilson Pickett, Kanye West, T.I, WILL.I.AM, Chaka Kahn, Brian Culbertson)
I've done many tours in my 40 Years of playing bass guitar. I've never Experienced a pre-amp like the Wayne Jones, that gives me studio dynamics live on Stage.. Simply Incredible.
MARCUS MILLER
Wayne Jones has a great unit in the WJBPII. Clean, clear and detailed and all the tube warmth you could ever need. Way to go Wayne!
FEATURES:
POWER SECTION
State of the art stereo Class D power amp module, 500 Watts per side
Each 500 Watts RMS into either 4 or 8 Ohms.
1000 Watt output, in bridge mode, for 4 & 8 Ohms
Stand by & Mute switches
FRONT PANEL
1/4" stereo/mono input
Input gain level controls with -10dB pad & input clip indicator
Optical compressor with level
6 band EQ plus 30hZ boost
EQ Band frequencies:
Band 1 20-300Hz, Centre set at 80Hz
Band 2 60-1KHz, Centre set at 160 Hz
Band 3 150-2.5KHz, Centre set at 500Hz
Band 4 450-8KHz, Centre set at 1.6KHz
Band 5 1KHz-20KHz Centre set at 5KHz
Band 6 Centre set at 10KHz
Stereo pan control (for use when using 1 or 2 outputs to 1 or 2 WJ 1000 Watt Passive 2×10 cabs)
Master Stage volume Pre amp Output Indicator
REAR PANEL
IEC switchable power connection to mains
Speaker Outs – 2 Speakon output connectors (left for bridge mode)
Additional Master Outs 2 balanced XLR (recommended) outs for optional connection to WJ powered cabinets or to separate power amps. Also a choice of 2 Unbalanced ¼" outputs for same function. (not recommended as output is lower)
All master outs can be used together as a pair or Individually with balance control set to the respective output
FX Send & Return – Stereo or mono with a blend balance control for wet or dry. "Set in Centre for correct  blend"
Foot switch mutes all output for silent tuning
DI Output – Balanced XLR out with Level control & pre or post EQ button
Ground Lift for DI
Aux Input – Stereo input, mini jack & 1/4" Phono. You can use this to plug items such as iPad, iPhone backing tracks etc. to play along with
Headphone With Volume Control – Plug in your headphones to practise with. 
Dimensions - 38 x 36.5 x 9.5 cm - 15 x 14.4 x 3.8 inches
Weight - 7.2 kg - 15.9 lbs.
Rack Mount Ears - Included
Related Product Videos
André Berry presents the WJBPII Twin Channel Bass Pre-Amp ➤ Wayne Jones describes features of the WJBP Valve Stereo Bass Pre-Amp ➤ How a Front of House engineer thinks about your sound ➤