Guitarist Isaiah Sharkey using the
WJ 1×10 1000 Watt Powered Stereo/Mono guitar rig system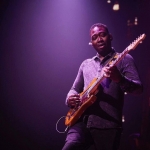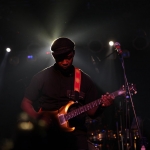 Big BIG Welcome to, guitarist Isaiah Sharkey. Credits include: John Mayer, Patti Labelle, Christopher Martin of Coldplay, Paul Simon, Corrine Bailey Rae, Mike Posner, Keith Urban, Brian Mcknight, Boyz II Men, Lalah Hathaway, Raphael Saadiq, Jennifer Hudson, Chris Dave and the Drumhedz, Regina Bell, Ruben Studdard, Lupe Fiasco, Kelly Price, Faith Evans, Rance Allen, The Winans, The Clark Sisters and many others.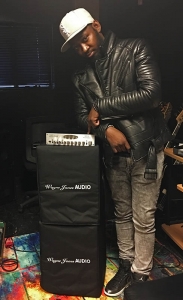 With background in gospel music — which came from growing up in the church — to jazz, R&B, blues, rock and funk music, Isaiah soon started his recording career serving as a sideman for gospel artists such as Smokie Norful, Donald Lawrence and Vanessa Bell Armstrong. He also toured as lead guitarist with Ronald Isley and recorded two albums with him. In 2009, Isaiah started working with artist D'Angelo on his third album, Black Messiah, which won the 2015 Grammy award for best R&B album. Based on his work and contribution to the project, Isaiah received his first Grammy.
Now centre stage, Isaiah fuses his background influences with an unmistakable dose of soul in his debut album "Love.Life.Live" released September 2017.
https://www.amazon.com/Love-Life-Live-Isaiah-Sharkey/dp/B075P47LNS
https://itunes.apple.com/us/artist/isaiah-sharkey/85795561
Watch out for his next offering shortly to be released, "Love Is The Key: The Cancerian Theme".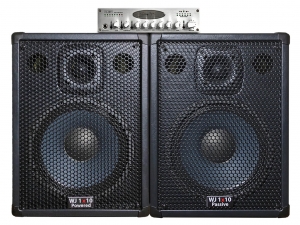 http://www.isaiahsharkey.com/
https://www.facebook.com/IsaiahSharkey2/
https://www.instagram.com/sharkey335/
Isaiah, along with fellow endorsee guitarists Nick Colionne & Gerey Johnson, uses the WJ 1x 10's (1000 Watt 1×10 / 500 Watts per side) cabinets with the WJBP Stereo Valve Bass Pre-Amp as a guitar rig.