Our new endorsee is a testament to the versatility and high fidelity of the Wayne Jones AUDIO range. Welcome on board Steven Cantor, commonly known as HeaveN Beatbox.
HeaveN Beatbox is a Crossover Beatboxer from the USA, who has been delighting audiences with his astounding beatboxing abilities, and his magnetic and exuberant personality. As a bi-product of his environment, HeaveN expresses himself by absorbing the actions and sounds that immediately surround him. He hears, feels, captures and personifies these sounds through the art of beatboxing and storytelling.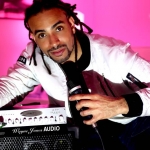 Steven Cantor grew up in Alpharetta, GA and began beatboxing, vocally replicating, creating and mimicking sounds at the age of 14. While most consider beatboxing an art form of hip-hop, HeaveN was initially inspired by vocally imitating alternative rock groups, Third Eye Blind and Matchbox20. As his passion for "beatbox" grew, he found platforms to showcase his talent by competing in open mic competitions and performing locally around Atlanta, GA. It didn't take long before HeaveN caught the eye of legendary dance crew, HaviKoro, when in 2011 they invited him to join them on a 7 city tour of India, as part of the American Voices Program, which was sponsored by both the Indian Consulate and the US Embassy. In 2012, HeaveN graduated with a BA degree in Film and a Minor Degree in Performance Theater Acting. In that same year he became the American Vice- Beatbox Champion and has since gone on to represent the United States on two occasions at the World Beatbox championships, (an extremely rare feat) He has also placed 3rd at the Boss Loop Pedal World Championship in Hollywood, California.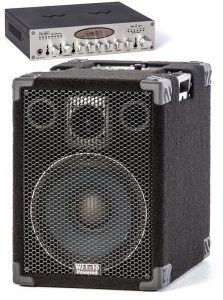 Street performing became a way for HeaveN to instantly attract an audience. He would capture the attention of people passing by, and within minutes, dozens of people would gather around him, applauding, cheering and even dancing. From children to adults, he astounded all onlookers with his amazing talent. Word quickly spread, and before too long opportunity came knocking on doors and street corners. HeaveN was offered a 6-month USA tour with world-renowned UniverSoul Circus. It was an amazing opportunity that led him to perform to tens of thousands of people and to be seen in the national media. HeaveN has opened for entertainers such as Carl Payne and Tommy Ford from "Martin", comedians "Shucky Ducky" and Tony Tone from BET's "Comic View", as well as Grammy award winning hip hop group "Arrested Development". He has been featured on USA Morning News (Washington, DC), Good Morning America (New York City, NY), Revolt TV (Austin, TX), NPR, and the BBC. Some recent highlights include a performance at the TEDx Peachtree conference in Atlanta, Georgia, an eight city tour of the United Kingdom, performances in Japan, performing for the San Antonio Spurs organization, A3C hip hop festival, an evening with the Atlanta Pops Orchestra and Speaking and performing at Harvard University.  HeaveN is also working with the prestigious talent agency "Innovative Artists". He recently completed filming a guest feature spot on the PBS program Music Voyager and he is currently performing the role of "Boxman" on Broadway, in the musical "In Transit".
The ideal rig match up for HeaveN Beatbox is the Wayne Jones Audio 500 Watt 1×10 Powered Bass Cabinet with preamp.
Wayne Jones Audio has the best and audibly cleanest bass amp
I've ever had the privilege of using.