Maurice Fitzgerald on bass… with a Wayne Jones AUDIO rig!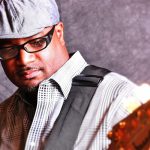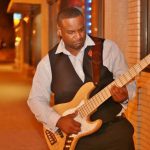 Maurice Fitzgerald began playing bass on a professional level at the age of 18 and has maintained a diverse professional career for 14 years, playing with contemporary jazz greats such as Ramsey Lewis and Brian Culbertson, as well as gospel greats such as Donnie McClurkin and CeCe Winans. When asked about his jazz influences, Maurice would reply with Marcus Miller, Anthony Jackson, Nathan East and Jacko…before naming others. Displaying his profound versatility, he would list gospel influences of Joel Smith, Steve Huff and Andrew Bushe. His varied studio, live recording and concert experience display his versatility in multiple genres and also aided in his formulating a sound that is both crisp and distinctive, but most importantly, sought after. Having established a reputation of professionalism, musical integrity and dependability, Maurice has earned the label of being both talented and easy to work with, which also results in artists seeking him out for both his gift and work ethic.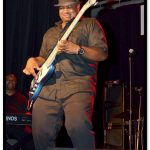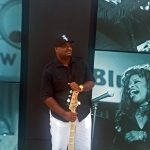 En route to becoming an accomplished musician, Maurice has worked with a myriad of artists and his concert resume is extensive as well. He has circled the globe in recent years with the likes of Beyonce Knowles, Destiny's Child, Brian Culbertson and Ramsey Lewis. In the gospel arena, Maurice has toured with Yolanda Adams, Fred Hammond and John P. Kee. He recently completed a tour with BeBe and CeCe Winans for whom he worked as the Musical Director and appeared on their Grammy Award winning album Still. Speaking of Grammy's, Maurice also appeared on the Clark Sister's Live – One Last Time which won Best Traditional Gospel Album.
Maurice is currently touring with Grammy Award Nominee and Stellar Award winner Marvin Sapp and has recently joined forces with Ron Isley to play on his tour.
In addition, Maurice had the distinct pleasure of appearing on television throughout the following years:
2001 – The Oprah Winfrey Show – Brian McKnight, Stevie Wonder, Joe
2002 – 2003 with Destiny's Child – Jay Leno, David Letterman, The Today Show, Rosie O'Donnell and 106th and Park
2010 – The Oprah Winfrey Show – BeBe and CeCe Winans