The Mark Peterson Quintet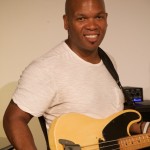 Mark Peterson (long standing endorsee of Wayne Jones AUDIO products since 2001) is a musical director, world class bassist, composer and arranger. He has performed worldwide with chart topping vocalists, for heads of state, royalty, music and film industry icons, including: President Obama's 1st Inaugural Ball, Danny Glover/Harlem Arts, Shakira, Cassandra Wilson*, Gerald Albright, Jeff Kashiwa, Cheb Tati/Cheb Khaled, Clark Terry, Cirque du Soleil, Jason Robert Brown, Joan Baez, DeeDee Bridgewater, Ornette Coleman, James "Blood" Ulmer**, Nick Cave, The BET Awards, Mavis Staples/The Staples Singers, The U.S. Department of State Ambassadors Program, New York Intellectual Property Law Association's Annual Dinner in Honor of the Federal Judiciary, Aida, Oliver Lake, Tokyo String Quartet, David Sanborn, Imelda Staunton, The Rachel Ray Show, Emeril Live w/Doc Gibbs, Melissa Errico, Mary Black, The Dubliners, Linda Twine, Hezekiah Walker, Lou Meyer (The Cosby Show), Lizz Wright, Gloria Gaynor, Ben E. King, Little Anthony and the Imperials, Lyle Lovett, Maxime LeForrestier, Jean-Paul Bourelly, Shelby Lynne.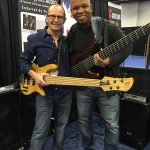 *"New Moon Daughter," Grammy Award for Best Jazz Vocal; "Belly of the Sun," Grammy nomination.
**"Memphis Blood – The Sun Sessions," Grammy nomination for Best Blues Performance.
+NAACP Image Award, Outstanding Documentary – Theatrical
Mark's bass prowess and arrangements can be heard on motion picture/documentary soundtracks, such as: "What We Fish For" (chief composer), "Mr. 3000" starring comedian Bernie Mac, "As Goes Janesville", "Free Angela and All Political Prisoners+", "Through the Lens Darkly"
Recently, Mark composed the score for the Ted Caplow ecological documentary film, "What we fish for." His band, The Mark Peterson Quintet, has opened for saxophonist David Sanborn and vocalist DeeDee Bridgewater. His CD, "The Blue Room," received strong support from national and international smooth jazz radio stations.
A graduate of the prestigious St. Louis University, Mark received a bachelors degree in psychology, with minors in French and music performance. He was a classical bass student of the late Henry Loew, principal bassist of the St. Louis Symphony and jazz bassists Stanley Clark. He resides in Los Angeles and New Jersey. He is a member of the NJ Film Commission, NJPAC, Sponsor member of the Montclair Film Society, The Society of Composers and Lyricists and the Musicians Union Local 802.
The Blue Room by Mark Peterson, available at cdbaby
www.markpetersonmusic.com