Pieces Of A Dream, Unit 3 Deep, Walter Beasley, Secret Society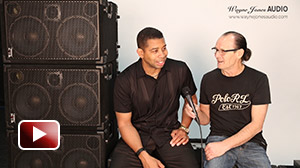 Wayne Jones AUDIO is proud to welcome on board endorsee, David Dyson.
Along with his own writing & recording, being a sought after arranger, producer and director, David regularly performs with Pieces Of A Dream, Secret Society and Unit 3 Deep while also being in constant demand as a session player.
David, a Berklee College of Music graduate, has based with Gerald Albright, Philip Bailey, Walter Beasley, Rick Braun, Jonathan Butler, Dennis Chambers, Candy Dulfer, Debbie Gibson, Walter Hawkins, Norman Hutchins, Michael Franks, Bob James, Bobby Lyle, Wynton Marsailis, Doc Powell, Dianne Reeves, Najee, Maysa, New Kids On The Block just to name a few.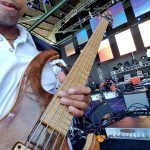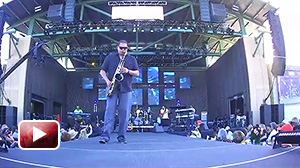 Pieces of a Dream performing at Seabreeze Jazz Festival 2017 with David Dyson using two WJ2x10 Powered Bass Cabs (2000 Watts) & WJBP Bass Guitar Pre-Amp rig.
This new pre is killer and even more versatile now! Plenty of options in shaping your sound. Clean, crisp, fat, and defined!! Don't sleep! Check it out for yourself!
David Dyson